You Owe it to Your Best Friend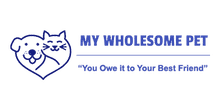 Kibbles & Cuts is proud to carry WHOLESOMES in Stansbury Park, Utah. At My Wholesome Pet our number one priority is the happiness, health and well being of your four legged friend. Nothing makes us smile more than seeing a dog running free on a beach or the wag of its tail, or hearing a cat purr as it nuzzles up against your cheek. We're a family run business and our passion is supporting long and healthy lives for your pets.
We search to find healthy, holistic products for our companion animals. We believe that there will continue to be a movement away from chemical-laden, inferior-quality pet products to healthy, all natural alternatives.
Our animals depend totally and completely on us; they deserve the very best that we can give. My Wholesome Pet... man's best friend's best friend
Dog Product
PAWSITIVELY APPROVED REFLECTIONS GLASS PET DISH
WEATHER TECH DOUBLE HIGH FEEDING BOWL
CAROLINA ACADIA NATIONAL PARK HIKER COLLARS
CAROLINA BADLANDS NATIONAL PARK HIKER COLLARS
CAROLINA NATIONAL PARK HIKER LEASHES GLACIER
COOLAID CANINE COOLING BANDANAS
COOLAID CANINE COOLING VESTS
COOLAID CANINE ICING and COOLING WRAPS
CAROLINA ACADIA NATIONAL PARK APPAREL
CAROLINA BADLANDS NATIONAL PARK APPAREL
Cat Product
Penn Plax Vac Groom Pet Grooming Kit
Pura Naturals Pet 25 Dual-Sided Reusable Pura-Tips
Pura Naturals Pet Feline Ear Cleansing System
Pura Naturals Pet Waterless Foaming Organic Cat Shampoo (Unscented)
Wholistic Pet Organics Feline Complete + Joint Mobility
Wholistic Pet Organics Feline Deep Sea Salmon Oil 4 OZ.
Penn Plax Laser Light Toy & Scratching Post in One
Penn Plax Hide n' Seek Mouse Hunt
Come visit our pet supply store in Stansbury Park, UT specializing in quality food, treats, and supplies for cats and dogs.